Success Stories
International Executive Search - Leadership Solutions - Organizational Change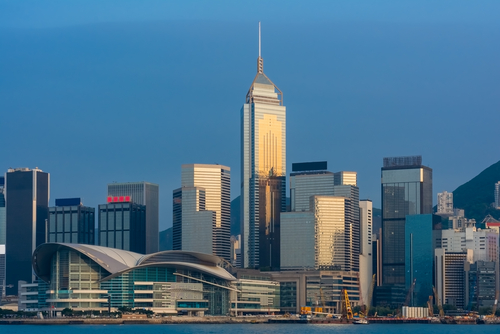 HR DIRECTOR ASIA PACIFIC
Our client is a leader in Asia for engineered construction products.
Alhambra International supports the search of a HR DIRECTOR to partner with the Group Top Managers, to lead the HR strategic plans, to set up and monitor the HR Management System, to manage the Group HR teams located in various countries of Asia and to deliver a full HR service fitting with the needs and priorities defined with the Board.
SENIOR APPLICATION SCIENTIFIC AND REGULATORY AFFAIRS LEADER
Our client is a provider of food and industrial products and services to the world. The company employs more than 150 000 employees in several countries.
Alhambra International carries out the recruitment of a Senior Application Scientific and Regulatory Affairs Leader on the EMEA market in order to provide scientific and regulatory affairs (SRA) leadership in the Personal Care & Cosmetics space in the European Middle East and Africa (EMEA) and North America (NA) geographies to help create significant and sustainable growth.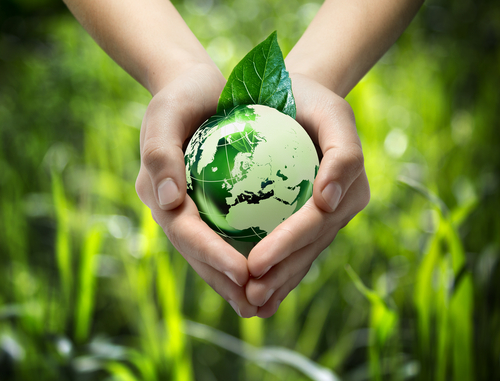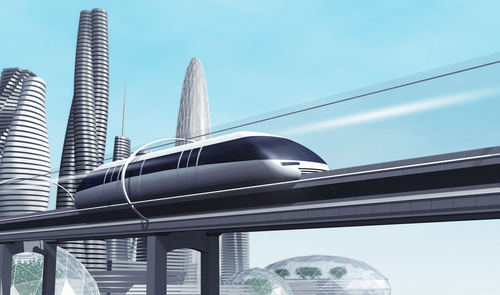 IT PROGRAM DIRECTOR
Our client manages in Europe, Integration Projects with strong component "application architecture" and "Software development" in: Global Security, Transportation & New mobility, Smart City and Smart Building. This company is part of one a energy player and an expert operator in the three businesses of electricity, natural gas and energy services.
Alhambra International handles the recruitment of an IT Program Director to lead and support business development activities and to develop and deliver advisory methodologies for various industries focused on program management and large digital transformational programs.
HR BUSINESS LEADER EMEA
Our client is a provider of food and industrial products and services to the world. The company employ more than 150 000 employees in several countries.
Alhambra International manages the recruitment of a HR Business Leader EMEA, responsible for providing leadership of HR activities and programs including business Leadership, Talent Leadership and change Leadership. Talent performance and Learning and Development. The successful implementation of these HR programs/solutions will help our client create a talent-based competitive advantage.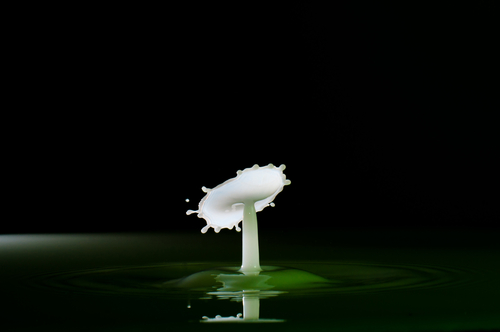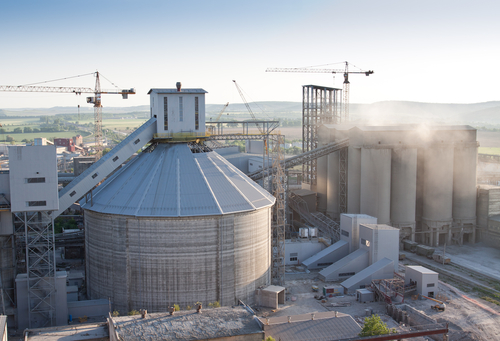 CHIEF INFORMATION OFFICER
Global manufacturer and leader in specialty products technology, our client is an international company which owns several subsidiaries in the world: production plants, commercial zones, research centres.
In a context of IT modernization with the set-up of new international master plan, Alhambra International recruits the CIO of the company, member of the operational committee and responsible for the management of IT teams in China and US.
Country Manager Benelux
European leader with more than €50 million in turnover, our client is a European software editor of collaborative applications: digital supply chain, EDI/B2B interfaces, Sales Marketing solutions to manage loyalty, multi-brand and real time cross-channel (web-to-store or store-to-web) approach.
Alhambra International was asked to handle this strategic top management position to strengthen its client's European market position, especially in Belgium and the Netherlands.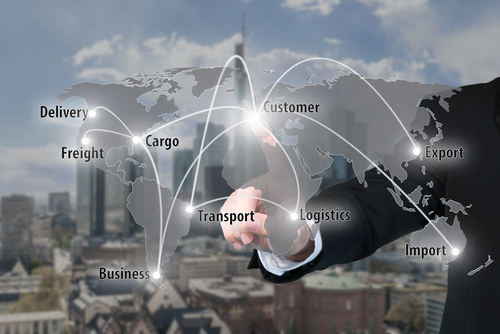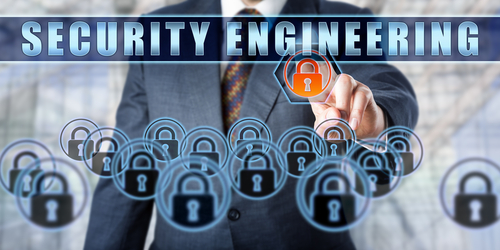 Sales Manager EMEA
International leader in communication security industry, our client assigns Alhambra International to recruit its Sales Manager to lead the sales team on the international defense field.
Country Manager – Spain
Our client is a leading worldwide KVM solutions designer and manufacturer which develops its positioning on the European market. In this context, Alhambra International was selected to recruit a Country Manager located in Spain to build its client's presence in this country.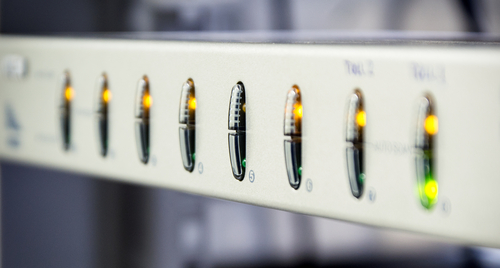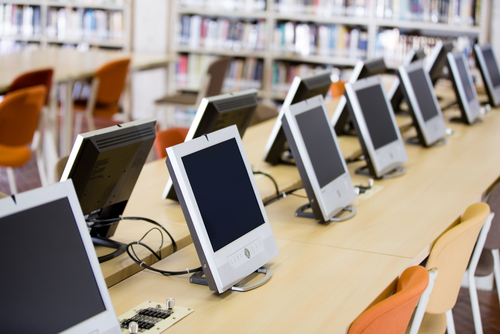 Head of IT
International education group, our client appointed Alhambra International to recruit the Head of IT of its French subsidiary to set up a new IT organization. He is in charge to manage the daily IT operations, including IT Infrastructure, messaging services, ERP, IT collaborative applications, Digital and to implement the WW IT strategy.
Senior Meat Application Specialist
Our client is a provider of food and industrial products and services to the world. The company employ more than 150 000 employees in several countries. Alhambra International handled the recruitment of a Meat Application Specialist for providing technical support and building relationships with existing and new customers on the EMEA market.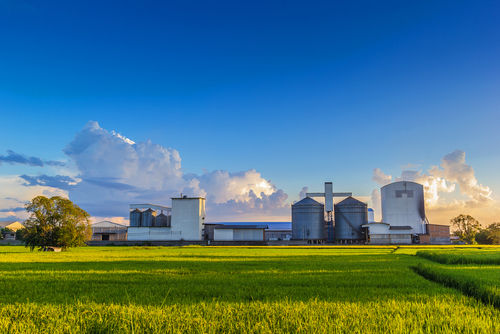 Sales Manager Belgium
Our client is a famous bakery, internationally renowned for its authentic and savoury breads who opened a new store close to the city of Antwerp. In this strategic context of new implantation, Alhambra International succeeded in the recruitment of a Sales Manager to enhance the brand's image of excellence with premium caterers and starred chefs.
Operations Manager – Germany
Global leader in providing food ingredients and commodities trading, our client is located in more than sixty countries around the world with several thousand employees.
Major economic player in the food sector, he asked Alhambra International to recruit in Europe:
– Director of Operations for cocoa and chocolate production sites recently acquired by our client in Germany
– Account Managers in Dach Zone (Germany, Austria and Switzerland) to market its new product range in the branch of cosmetic ingredients
– Technical Sales Specialist in the Netherlands specialized in food ingredients to support sales and provide functional and technical assistance to customers
– Head of Market Animal Nutrition to support the needs of its European customers
– Quality Manager for one of its French plants
Recruitments for this client are carried out with local or European candidates in Belgium, Netherlands, Germany, Spain, Italy, France and concerned the following positions: Application Specialists in the field of chocolate, confectionery and Meat, Product Manager, HR Business Partner, Process Engineer, Senior Business Analyst…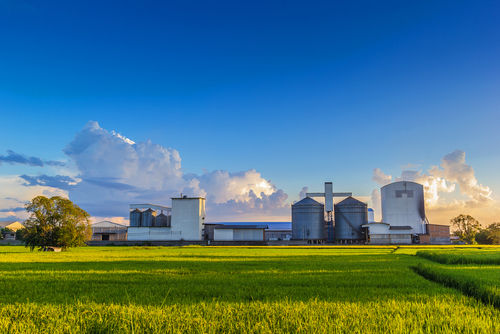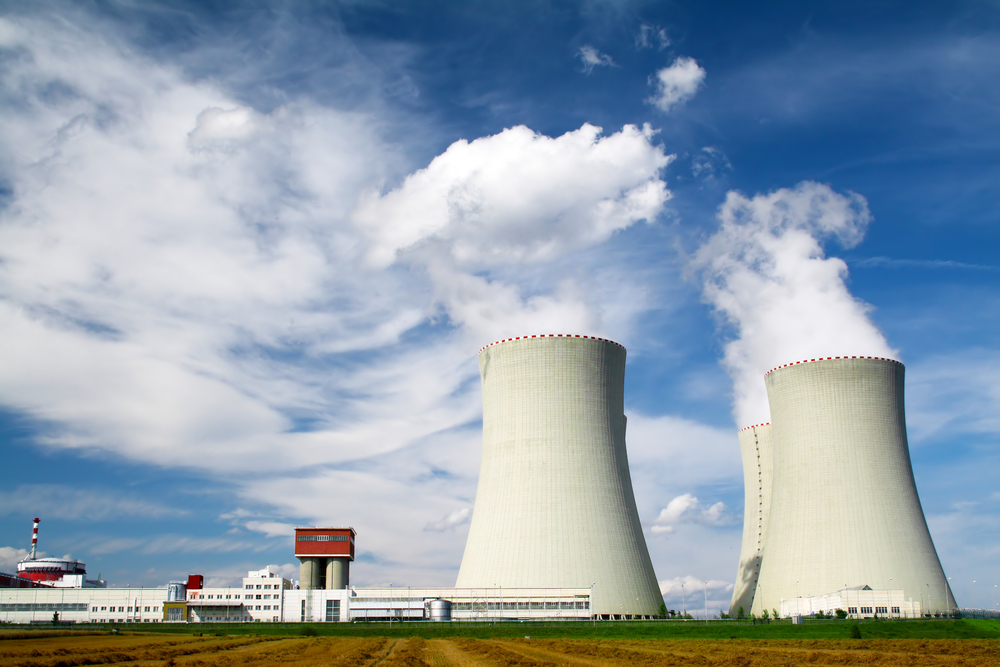 Supply chain Manager for an International Industrial Manufacturer
Worldwide leading European equipment manufacturer and integrator of "Industry and Services" solutions, this international and independent medium-sized company is a reference partner in the defence and industry sector.
Alhambra International is supporting the development of the group, which aims to double its turnover in these services to 1 billion Euros in five years with the opening of new markets with a high potential for growth:
– Integrated industrial support: needs assessment, managing programmes or complex logistical flows, sharing production, spare part and "supply chain" management
– Nuclear: radioactive matter flows, nuclear installations and the plant construction
Alhambra International recruited several Technical Managers and Experts for this company, which are key positions for this client to enter quickly on these new markets and to consolidate its market leading position
Account Manager Germany
Global leader in WMS, SCM solutions for large retail and FMCG groups, our client is a key partner in Inventory and store supplies management, Merchandising Operations, Commercial Promotion, Assortment Optimization, Customer Data Analysis (loyalty cards).
Alhambra International was asked to recruit Account Managers for its new software solutions sales and Presales Consultants to efficiently support sales to customers and new clients of the company.
Alhambra International also performs recruitments on technical positions : Professional Services Consultants to implement functional solutions and Research and Development Engineers to contribute to the functional development of existing modules and to develop new graphical user interfaces (for computers and smartphones).
This partnership continues today with staff reinforcement in Germany, in particular with the recruitment of an Account Manager and a Pre-Sales.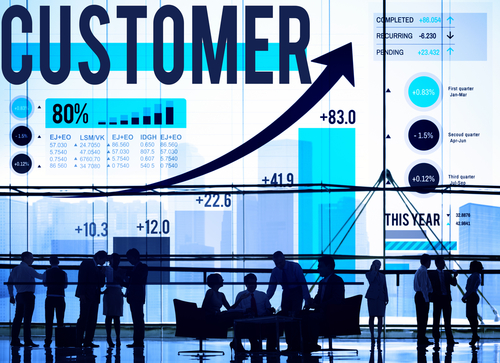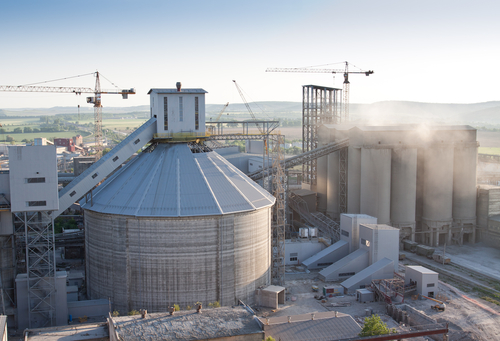 Infrastructure Manager EMEA for a global industrial firm
Global leader in specialty products technology, this international company owns several subsidiaries in the world: production plants, commercial zones, research centres.
In a context of IT restructuring with a new EMEA organisation, new master plan, technical evolutions: data hosting, virtualization, administration and computer security, Alhambra International recruits the new Infrastructure manager and EMEA Support.
Aromas Innovation Manager
With nearly 900 million consumers, our client is one of the world leaders in the food industry sector and plays a significant international role with 60% of its turnover outside the European Union.
Alhambra International managed to recruit a Development Engineer specialized in flavourings on behalf of its Research and Development Center located in the Paris suburbs. The role of this Engineer is to work on the design and the development of new flavours for new dairy products or existing products. He has also to verify the applications and refine sensory analysis in connection with the marketing teams in charge of the launch of these products.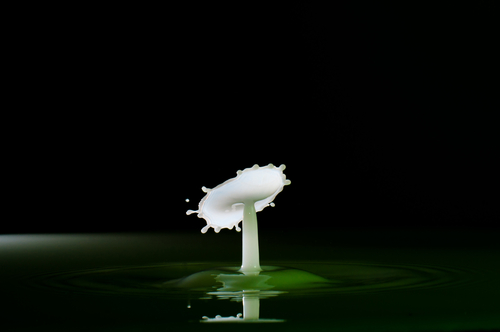 HR Director with a French private equity fund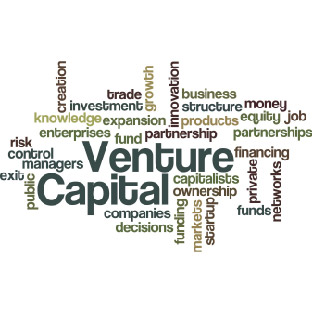 Born from the partnership between a CEO, the creator of a company specialised in waste treatment, and an investment fund, this company is the second-biggest urban cleanliness operator in Ile de France.
Alhambra International is responsible for recruiting a HR Director for this company as part of the company's ambitious development plan combining organic growth and external growth.
This HR Director's mission is to optimise the whole HR process in the context of values promoted by the company and its missions, namely a strong proximity and reactivity culture relative to its clients and the desire to offer a high-quality service at the best price.
Our client is a privately held company, headquartered in the Netherlands , which develops small household appliances.
It combines technology and fashionable design in high quality products.
More than 100 million products have been distributed throughout Europe in the last 50 years. With the aim of penetrating the French market, Alhambra International recruits a Key Account Manager.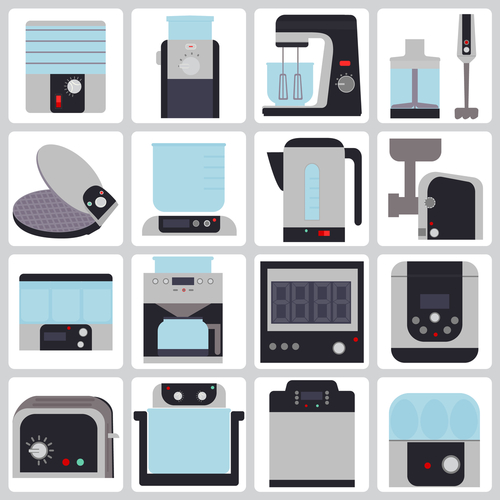 Recruitments for a chemical worldwide leader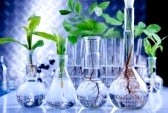 An international leader of specialty chemicals, this company operates more than 90 industrial facilities in 40 countries and employs 14000 people. Alhambra handled the recruitment of the Industrial Maintenance Director for an important production site, in charge of all aspects regarding the management of the maintenance team and budget.
He will be undertaking appropriate corrective and preventive actions based on the production teams feedback. A key element of the managing team, his tasks will also include overseeing and enforcing reliability improvement plans. This success allowed Alhambra International to demonstrate its ability to detect and attract highly skilled industrial managers.
Contribution to the growth for a worldwide leader in IT supply chain management solutions
Our client, an American company listed on the Nasdaq market, is a worldwide leader in the field of supply chain management software solutions. Today, they are capitalising on their 20 years' experience to offer a unique customer-centric commerce solution connecting front end sales systems and back-end supply-chain on a common platform.
Alhambra International works closely with the France and UK-based teams to identify select and attract project managers and consultants in line with the high ambitions set out by the group. Alhambra has therefore contributed to the strong growth of the French subsidiary over the last years.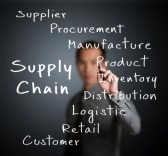 Sales Executive in digital travel management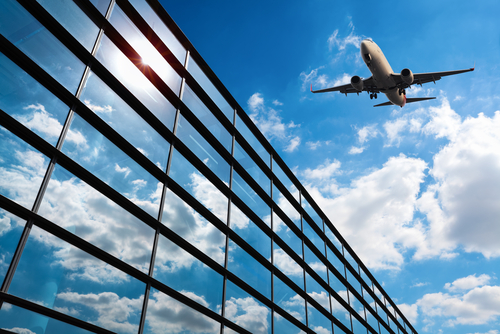 Innovating actor in the Corporate Travel and substitute to traditional offerings, our client has grown exponentially since its creation in 2007.
Alhambra provided the company with the recruitment of a Sales Director France, Account Managers to manage and develop the relationship with strategic customers and of a Marketing Manager to implement the strategy and the execution of marketing & communication actions.
Recruitment of an IT security expert
Ranked among the 10 biggest French cyber defence companies, this French editor, with an OSEO "Innovative Company" label has a strong growth in high-level protection solutions for networks, data and workstations.
Alhambra International managed the recruitment of a reference expert within the R&D teams in order to increase the level of security and to take part in innovating projects in collaboration with public and academic laboratories.
These innovative projects aim to maintain the company's technological leadership against foreign competitors.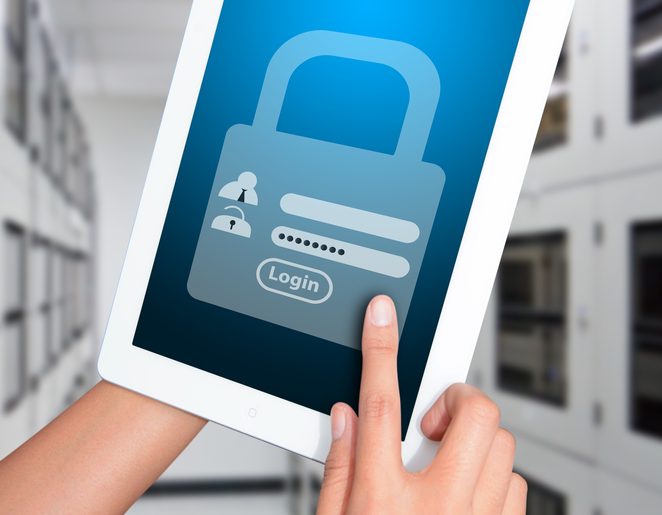 Recruitment for a global Telecom services and IT operator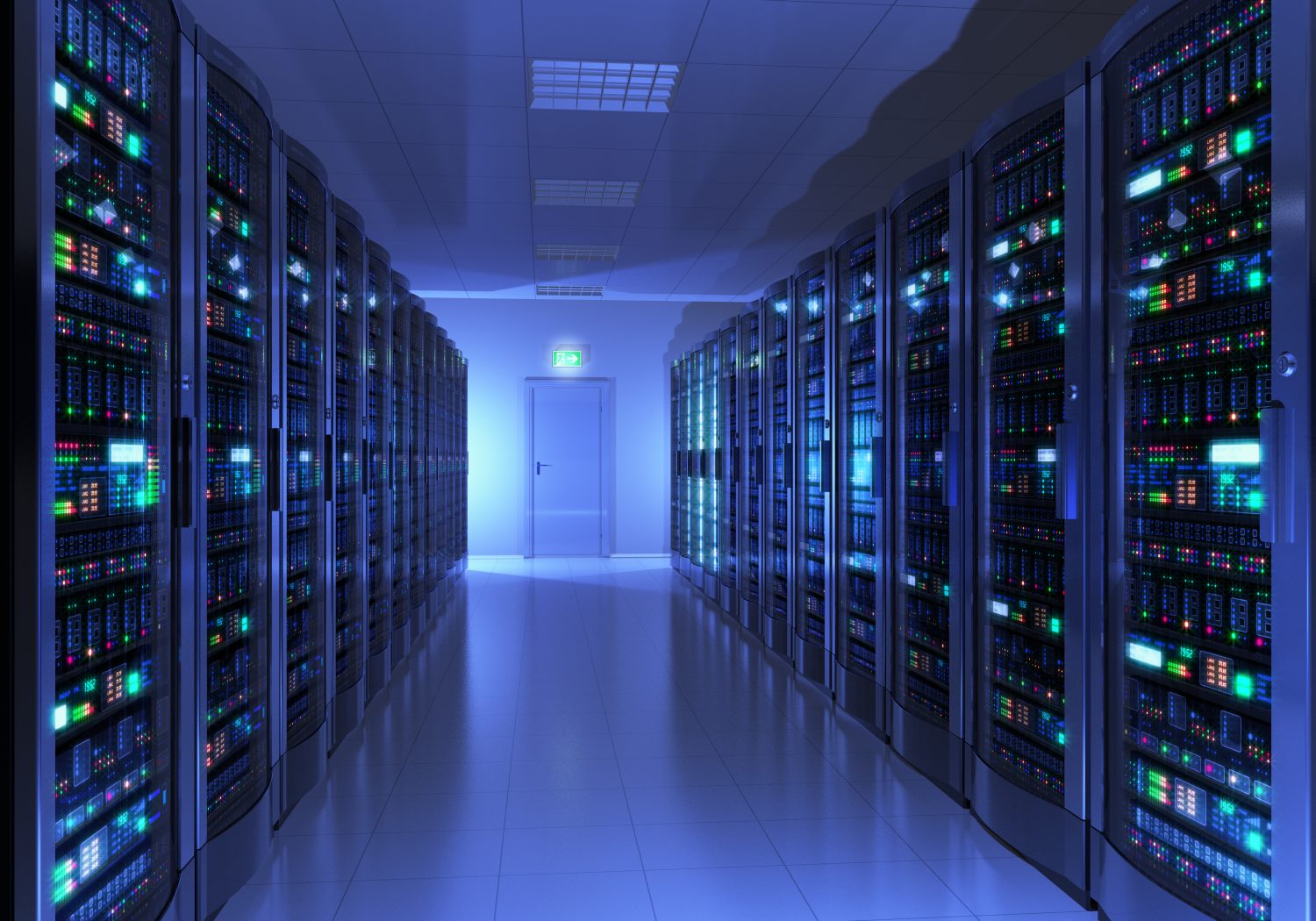 A global telecoms services and IT operator, this company supports large and international companies in the following fields: Consultancy, Integration, Telecom Infrastructure and IT infrastructure. It provides solutions based on the following technologies: Unified Communications, Convergent Networks, Voice, IT Managed Services, Security and Mobility.
With revenues over 400 million Euros in France, the company is accelerating its growth in the security sector and on an international level.
For this company, Alhambra International is recruiting key functions to favour its growth, especially Global Account Managers, to support strategic clients and IT system experts to manage complex technical projects within rapidly evolving business environments.
Recruitments for a global parking operator
Subsidiary of a major railway operator in Europe and Public Transport services provider, the company designs and implements services aimed to facilitate the mobility of travellers for its clients (transport operators and transport regulation authorities).
Experiencing strong growth, it requested Alhambra International to search for fleet management software project managers and computer ticketing project managers.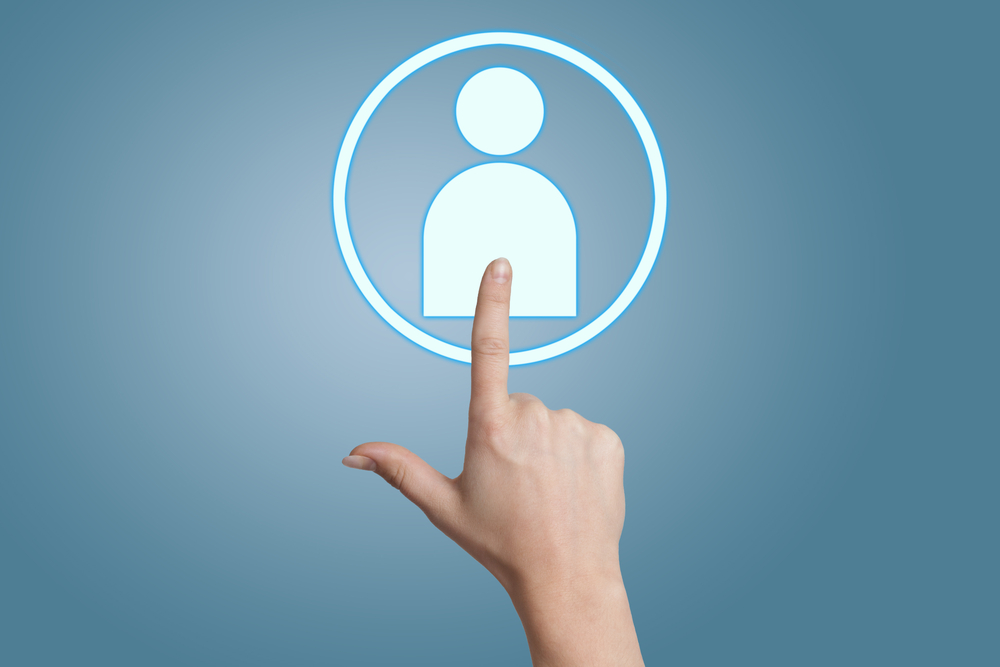 Recruitments for a global player in mail processing systems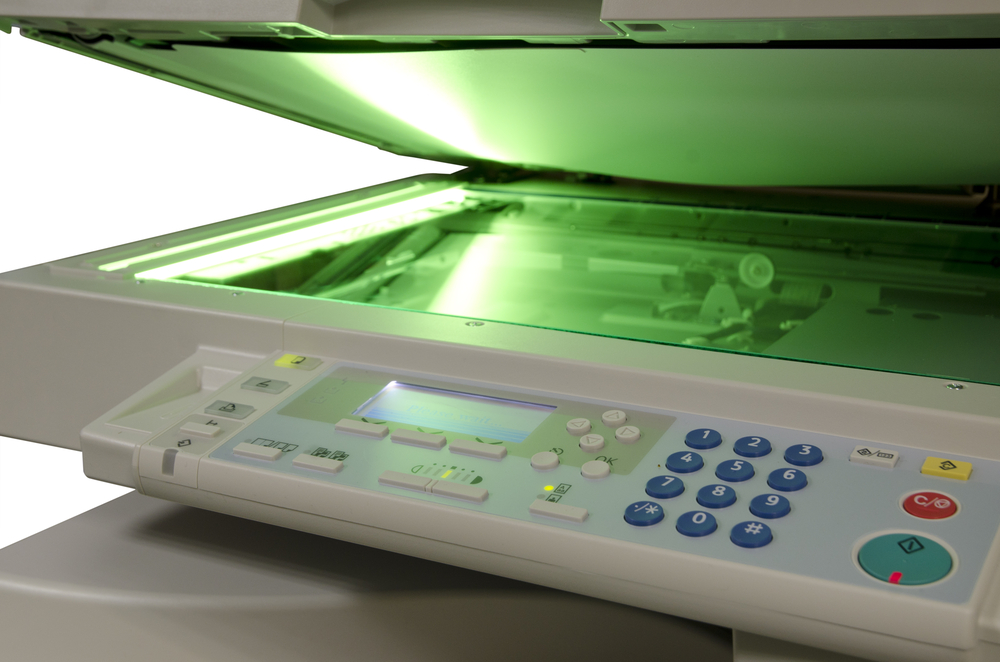 A European leader in mail room equipment and logistical systems, this company has a potential growth by more than 10% in a mature market over the next few years' thanks mainly to its geographic expansion and diversification in the IT solutions market for package shipping management.
Alhambra International is helping the company to recruit its sales force across France.
Alhambra International, a partner for a spin-off operation in the Digital sector
The result of a partnership between a Californian private equity fund and the global market leader in paid mobile content, the new company dedicated to the Business to Business market in the mobile marketing sector combines all the services intended for operators, brands and manufacturers to meet the huge increase in customer demand worldwide.
With the support of the private equity fund, the company has implemented an ambitious investment and transformation plan to develop its range of tools and services to enable its clients to discover and make efficient use of new interaction channels with their consumers.
Alhambra International is helping this new company with its international development, by recruiting for strategic and operational roles from Key Account Managers (in many European countries) to a Financial Director (Italy), "update" technology experts and Client Services Managers to optimally manage the delivery of applications and customer satisfaction.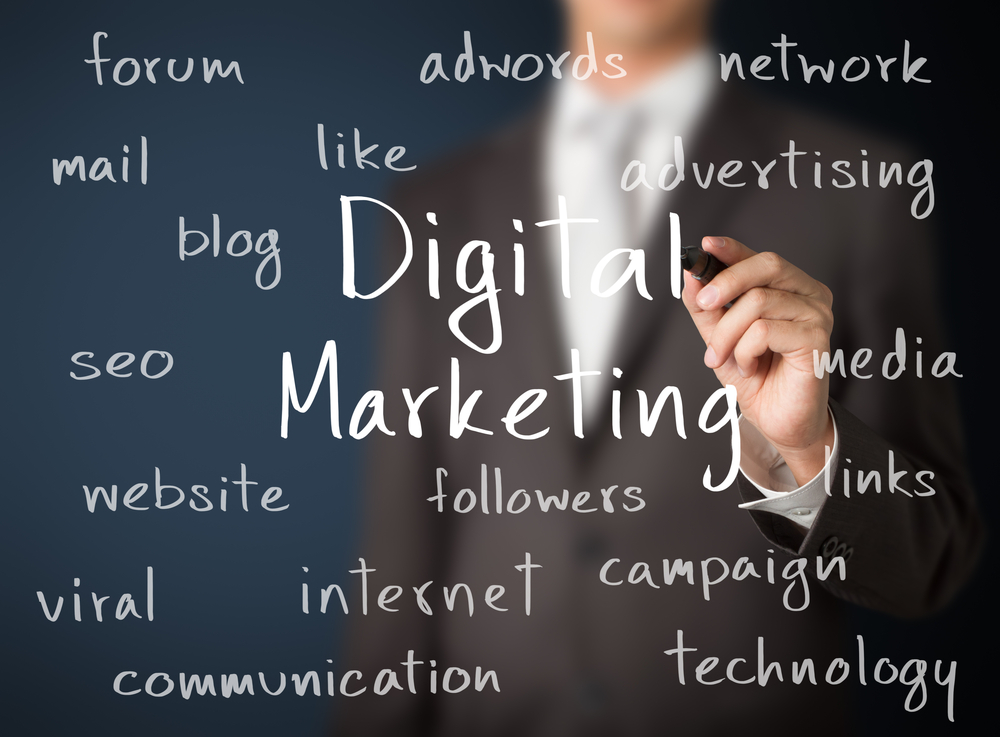 Alhambra International is involved in the development of the new international player in the retail sector
Born from the merge of two companies specialised in advanced consumer data analysis and optimization business solutions for the retail sector, this new company wants to become one of the most influential and worldwide players. This new company's aim is to provide to its clients an integrated value chain for all the business needs (purchasing, supply chain, merchandising, category management, data analysis, loyalty programmes and enterprise marketing automation operations etc).
Alhambra International is supporting this new structure in the recruitment of key talents for its new sales and marketing organisation with a Presales Team Leader to promote the company's new strategy to clients and business analysts, Key Account Managers and Inside Sales Engineers to accelerate the company's growth.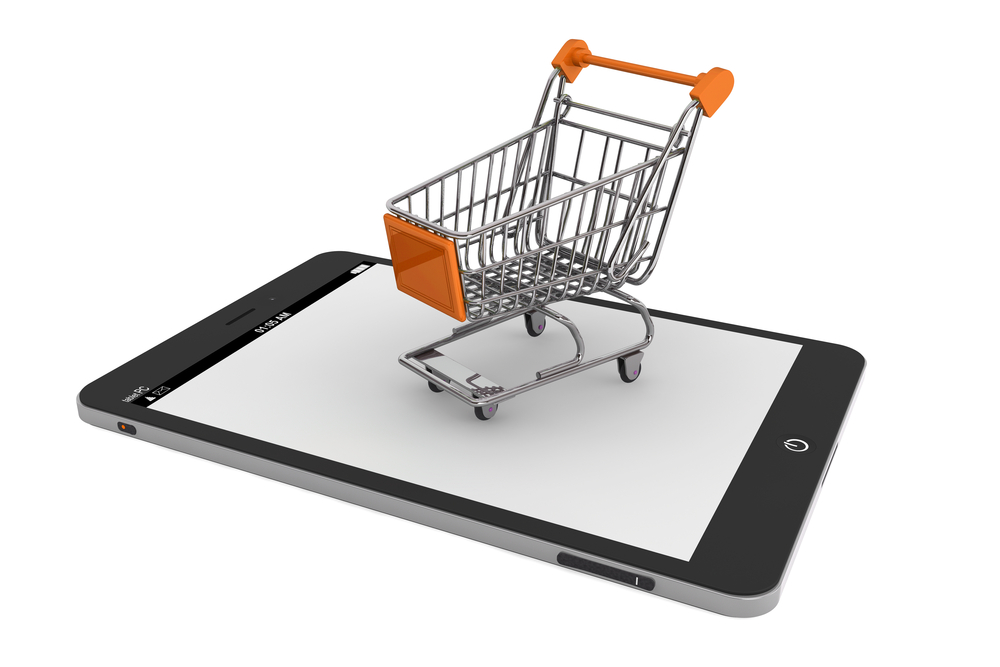 Alhambra International is performing skills assessment for an international industrial group undergoing restructuring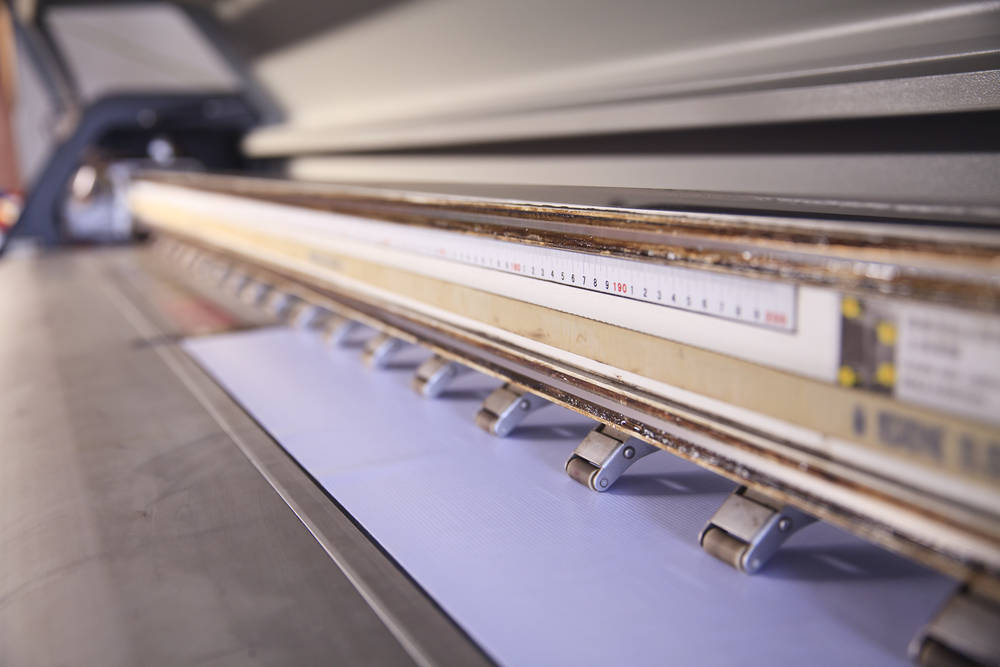 A leader in equipment for the graphics industry, this German group is constantly evolving and is introducing a new organisation within its French subsidiary.
In this context, Alhambra International is performing skills assessment for employees wanting to develop within this structure and change jobs.
Alhambra International is advising the leader in innovation and technology consultancy
Leader in innovation and new technology consultancy, this group has introduced a new organisation to consolidate its position in the market. Alhambra International is helping the Board to optimise its recruitment of managers.
This auditing and consultancy mission, lasting several months, has favoured the creation of a dedicated and optimised recruitment structure in terms of operational and financial results.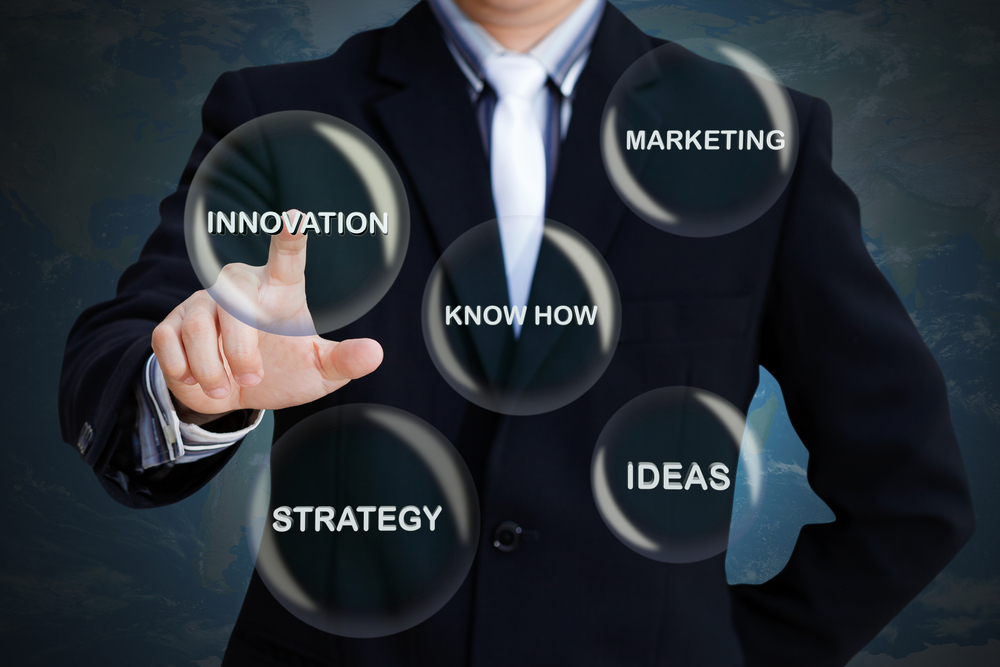 the most important worldwide players in the trade and distribution of agricultural commodities and food ingredients production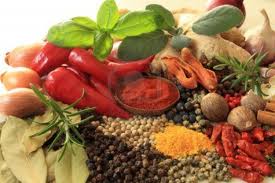 Alhambra International supports one of the most important worldwide players in the trade and distribution of agricultural commodities and food ingredients production, operating dozens of plants across Europe
We answer the needs of this US-based multinational corporation by working on specific recruitments throughout the European market, acting as a partner for the European HR teams. These positions include technical functions such as Maintenance managers, Electrical & Instrumentation project engineers or Health & Safety managers as well as support functions like HR business partners.
Many of these professionals work on a European level. This aspect, as well as the type of organisation we are working with, requires international profiles.
This allows us to undertake our research strategy in order to detect the best profiles both locally on national markets and internationally with professionals ready to relocate and/or travel.