TEAM
OUR MANAGEMENT TEAM | INTERNATIONAL RECRUITERS | TALENT DEVELOPMENT PARTNERS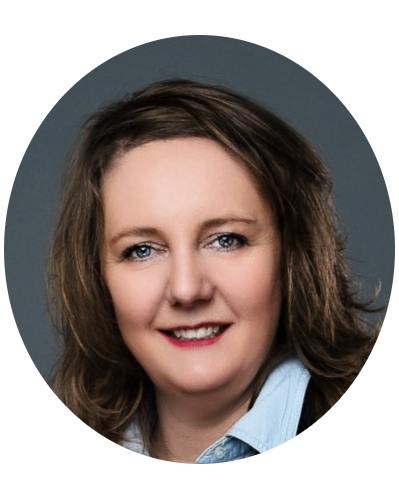 En savoir plus
Diplômée de l'Ecole d'Ingénieurs EPF, Anne-Charlotte Vaillant a acquis une forte expérience au sein d'un groupe de conseil en ingénierie de plus de 20 000 personnes à ce jour. Elle a tout d'abord créé une business unit de plus de 70 consultants. A la demande du PDG de cette société, elle a ensuite créé une Talent Factory pour le recrutement des business managers et des cadres dirigeants.
Cette expérience au sein d'un groupe de référence sur le marché lui a permis d'élaborer et de mettre progressivement au point sa méthode de recrutement basée sur une approche innovante et une analyse fine et opérationnelle des postes auprès des directions générales.
En 2006, Anne-Charlotte Vaillant a créé Alhambra International tout d'abord sur le marché français puis depuis 2012 sur le marché européen et depuis 2016 en Asie Pacifique. Parallèlement au développement de sa société, elle effectue des missions de recrutement, des évaluations et de l'accompagnement plus particulièrement au niveau des comités exécutifs et Directions Générales, pour des clients locaux et internationaux.
Elle est très impliquée dans les réseaux internationaux d'échanges et de réflexion sur l'évolution de la gouvernance dans les entreprises et sur les questions d'éducation et elle participe aux travaux de plusieurs instituts et organisations internationales spécialisés sur ces sujets.
Read more
An EPF Engineer, Anne-Charlotte Vaillant has acquired a strong professional experience within a Technology Consulting and Engineering group employing over 20,000 people, setting up a business unit comprising 70 consultants. Hence, at the request of the company's CEO, she launched a Talent Factory specialized in the recruitment of Sales Managers and Executives.
As a result, she gained this experience in one of the best in class Technology Consulting and Engineering companies. Therefore, she has elaborated her own specific recruitment methods based on innovative approach. Especially relevant, she implemented a very detailed and operational analysis of TOP positions of Executive Committee members.
Consequently, in 2006, Anne Charlotte Vaillant set up Alhambra International on French market. Also, she launched international recruitment services on the European market in 2012. Finally, in 2016 Alhambra International entered Asia Pacific region.
Most of all, Anne-Charlotte Vaillant continually develops her business, by managing local and international assignments. Most noteworthy, she performs leadership assessments focusing on the Top level Executives and General Managers.
As a member of several institutes and international organizations, Anne-Charlotte Vaillant is deeply engaged in the corporate governance themes and debates. In addition, she develops her expertise in educational issues and leadership development. Therefore, she contributes to work of organizations and media that seek for her consultancy.
En savoir plus
Diplômé d'un Master en Communication et d'un Executive MBA à KEDGE Business School, Pierre Maurin a acquis une expérience professionnelle dans le CRM et le marketing digital à des fonctions de conseil et de direction au sein de groupes internationaux spécialisés dans les media et la communication. Au cours de ces expériences il a acquis une forte expertise dans l'évolution du marketing et notamment de la culture d'entreprise organisée autour du client. Il a réorganisé et développé avec succès les activités commerciales et marketing de plusieurs sociétés et il a été membre de plusieurs comités de directions durant 10 ans. Il a également été un des pionniers en France sur l'utilisation pertinente des réseaux sociaux, dans une stratégie CRM pour le compte de grandes marques.
Pierre a rejoint Alhambra International en 2012 et il est en charge de la stratégie et du développement d'Alhambra International. Il est aussi en charge de l'expertise Technologie/Digital. Il effectue des missions de recrutement, des évaluations et de l'accompagnement plus particulièrement de cadres supérieurs et dirigeants pour des clients internationaux.
Il est très impliqué dans les réseaux internationaux d'échanges et de réflexion sur l'économie et il coordonne les travaux d'un des principaux clubs de réflexion français. Il intervient également, en qualité de Conférencier dans des grandes Ecoles de Management et dans des colloques.
Read more
Graduated from a Master in Communication and an Executive MBA at KEDGE Business School (Global MBA), Pierre Maurin has acquired a professional experience in CRM and Digital Marketing.
First of all, he hold consulting and management positions within international groups specialized in media and communication. In addition, he developed and successfully reorganized the business operations of several companies. Furthermore, he had been a member of several boards of Directors for 10 years. Finally, thanks to his experience, he has acquired a strong expertise in the evolution of marketing practices. Especially relevant, he focused on customer-centric corporate organizations.
Consequently, Pierre Maurin joined Alhambra International in 2012. Furthermore, he is in charge of the strategy and development of Alhambra International's activities. He monitors the Technology/Digital practices. Also, he conducts leadership assessment of senior-level executives for international clients.
As a result, Pierre Maurin cooperates with a wide variety of international networks. In addition, he participates in the most prestigious industrial and technology conferences and symposiums. Most noteworthy, he develops business expertise linked to macro and micro economics and employment. He coordinates the work of one of the main French Institute. Finally, he is also a lecturer and guest in some Business Schools.
Dr. Jean-Jacques WENDORFF
Mehr Lesen
Viele Jahre hat Jean-Jacques Wendorff, ein MBA Absolvent in internationalem Marketing (Reutlingen), ein Diplom-Wirtschaftsinformatiker (FH Pinneberg) und ein promovierter Historiker (Tübingen, Aix-en-Provence, Hagen), in IT Services-Unternehmen eines großen internationalen Medienunternehmens in den Bereichen Vertrieb und Geschäftsentwicklung gearbeitet, zuletzt als leitender Angestellter.
Er hat vielfältige Erfahrungen gemacht in Customer Relationship Management, Strategie-Entwicklung, in internationalem Business Development inklusive Mergers und Acquisitions sowie in IT Reorgansation.
Bei Alhambra International ist er verantwortlich für den deutschen Markt. Ausserdem führt er Recruiting und Assessment-Aufträge für lokale und internationale Kunden aus Deutschland durch.
Read more
A PhD graduate in History (Tübingen, Aix-en-Provence, Hagen), a MBA graduate in International Marketing (Reutlingen) and a BS graduate in IT Information Systems (Pinneberg), Jean-Jacques Wendorff worked for many years, as a Marketing Manager and also as a Member of the Board of a company in the IT services division of an International Media Company.
In addition, he has relevant experience in Customer Relationship Management. Also, he has strong knowledge in strategy and in International Development. It includes Mergers and Acquisitions and IT Reorganization.
Furthermore, he is in charge of the development of the German market at Alhambra International. Jean-Jacques Wendorff handles recruitment and headhunting in Germany. In addition, he performs assessments for local and international clients located in Germany.
OUR PARTNERS IN TALENT DEVELOPMENT 
Read more
Isabelle Grenier is the founder of Meta Consulting Group. Following more than two decades of top-level experience in the corporate realm, Isabelle formed the company in an effort to give her clients the agility and flexibility they required in order to scale, grow, and evolve into the future.
 Her expertise includes many years in the corporate world where she held progressive IT, logistics, supply chain management, and marketing roles for major multi-national organizations, including Procter and Gamble and IBM. In addition, she has also held executive positions at partner level with international executive search firms Amrop and Korn Ferry International.
Isabelle is a professional executive coach certified by the International Coach Federation (ICF), a globally recognized credentialing program for coach practitioners. ICF credentials are awarded to professional coaches who have successfully completed their educational requirements and have demonstrated a high level of coaching competency that sets the standard for its practice. She is trained and recognized at the Professional Certified Coach (PCC) level and remains a member of the ICF in good standing…